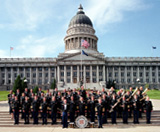 Honoring Our Heroes
This area is dedicated to our alumni that have served or are serving in our armed forces!
Lost Class Rings
Have you lost your Dalhart High School class ring? Have you found someone's class ring? Visit our Golden Wolves lost class ring page to search for your class ring or post information about a found ring.
Honored Military Alumni

Bill Frazier
Class of 1970
Army, 20+ Years
After graduation I attended West Texas State Ubiversity's RPTC program. I volunteered for service in February od 1972. I retired from the Army in 1994 with the rank of Master Seargeant (E-8). My highest military award is the Bronze Star.

Dave Wilkinson
Class of 1968
Navy, 4 Years
I dropped out of school in 65 and joined the Navy. For the first year I was stationed in the Phillipines at NAS Cubi Point. While there I put in for Underwater Demolition training and was transferred to Coronado California . I graduated from UDT Class 41 and was given a choice to go to UDT or to Seal Team 1. I chose the Seals and was in Vietnam in 67 and 68.

Mike Sandoval
Class of 1968
Air Force, 20+ Years
I served as a Jet Engine Technician in the Air Force from 1976 till 1996, when I retired as a E-6 Technical Sergeant. My bases include: Little Rock AF, (1976 to 1980), Yokota AB, Japan, (1980 to 1983), Howard AFB, Panama, (1983 to 1986), Hurlburt Field, Florida, (1986 to 1990), Rhein Main AB, Germany, (1990 to 1993), Pope AFB, NC, 1993 to 1996). I retired from pope and live in NC until I relocated to Albuquerque , NM in 2000.
Classmates Spotlight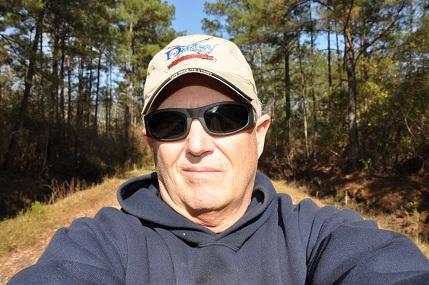 Douglas Johnson
Class of '68
Alumni Stories

Read and submit stories about our classmates from Dalhart High School, post achievements and news about our alumni, and post photos of our fellow Golden Wolves.
School News
Do you have any news to share? Keep our classmates informed on news and current events! Please post all reunion information in the reunion area.
Our Dalhart High School military alumni are some of the most outstanding people we know and this page recognizes them and everything they have done! Not everyone gets to come home for the holidays and we want our Dalhart High School Military to know that they are loved and appreciated. All of us in Dalhart are proud of our military alumni and want to thank them for risking their lives to protect our country!