Clearance Sale!
20% OFF EVERYTHING!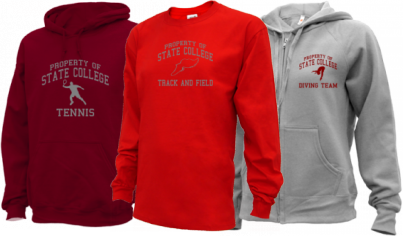 Take
20% OFF
your entire order!
We are blowing out last years apparel to make room for our new State College apparel coming later in 2012.
Top 10 New Year's Resolutions!
10. Read more books
Americans are so consumed by electronic gadgets, computer screens, and digital media. Many people no longer pick up a good old fashion hard or paperback book. This year is a great year to grab a blanket, a cup of coffee and sit back and read a good book. Can't read a whole book? Try a magazine or journal like The New Yorker or The Economist. These have shorter articles to get your feet wet!
9. Quit smoking
This one makes the list every year and for obvious health reasons. If you tried to quit before and failed, it is time to try again! On average, smokers try about four times before quitting for good. Ask your doctor for help or try some of the over the counter nicotine patches.
8. Find a new job
The economy has caused many people to settle for jobs they are not happy with and many of these people will be looking for something new this year. Try looking online. It's a great ways to look at many places and different kinds of jobs all from the comfort of your house at any time! Another resource is a job placement center or aka head hunters. The services are free and someone else is doing all the work!